Filters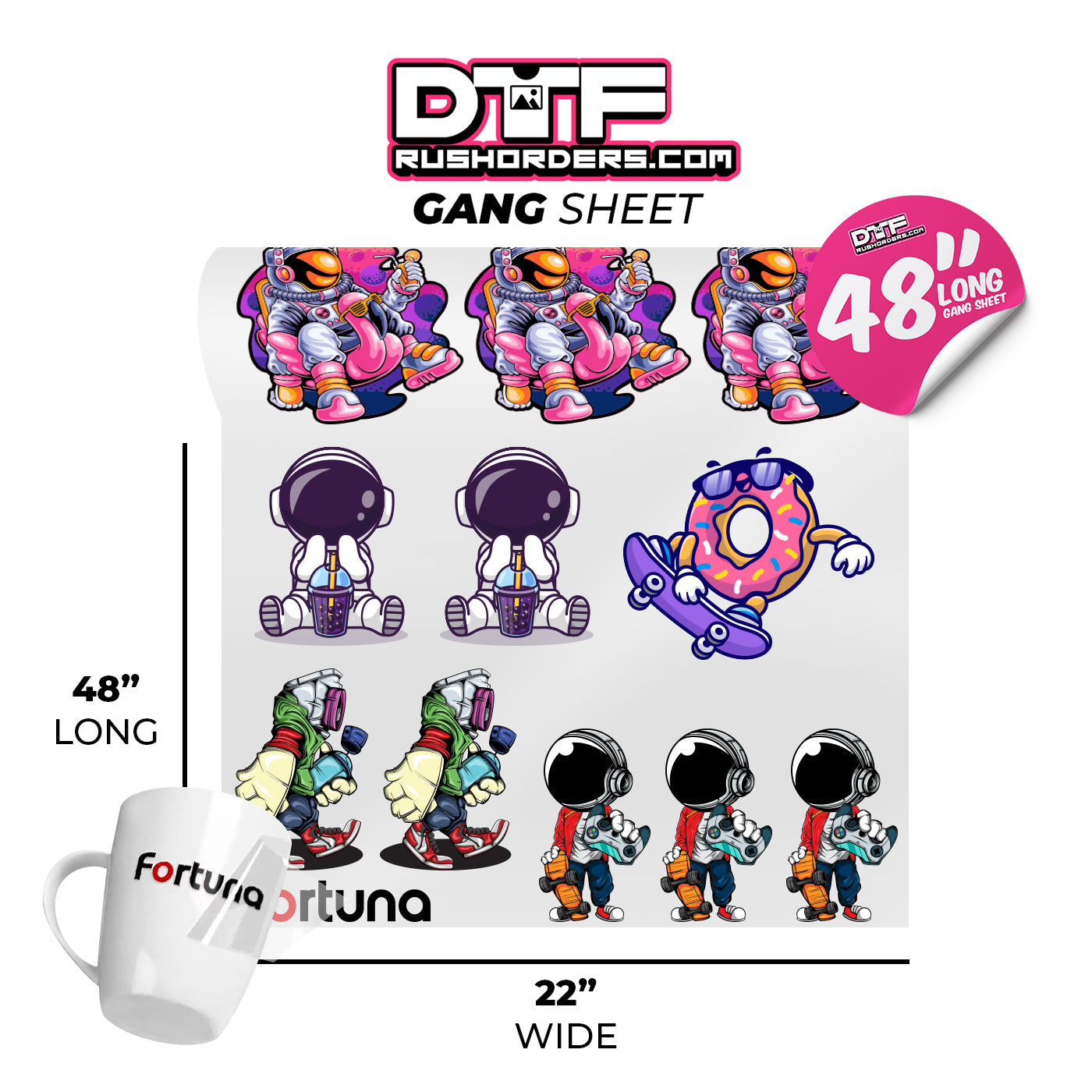 Looking for a way to stand out from the competition? Look no further than our custom UV transfers. Our transfers guarantee stunning designs to amaze your clients and enhance your products. We uphold quality and simplify our products, ensuring an unparalleled custom transfer experience.
Upgrade your designs with our custom UV transfers. Our high-quality inks resist fading and scratching. Enjoy long-lasting, great-looking results!And with our UV technology, your designs will be even more vibrant and lively than ever before. Our transfers are highly durable and can endure a significant amount of use and deterioration. Our designs remain reliable and consistent over time, providing you with a long-lasting product.
Choose from a variety of options like gang sheets for intricate designs or UV stickers for simpler ones. Our products offer versatility and quality. Perfect for creating unique stickers. And because our transfers are custom-made, you can be sure that your designs will be unique and eye-catching. Our highly versatile transfers work on glass, plastic, metal, wood, and rubber, making them perfect for limitless applications.
With our years of experience and expertise in custom UV transfers, we're confident that we can help you create the perfect design for your products. Our team of designers and technicians are always available to answer your questions and provide you with the best transfer options for your needs. And if you need design assistance, we offer a complete range of services to ensure that you get exactly what you're looking for.
Don't settle for ordinary designs when you can create extraordinary ones with our custom UV transfers. Contact us today to learn more about our transfer options and start impressing your customers with amazing designs that truly stand out.
The official transfer Store &nbsp
+

&nbsp Print Shop
©2023 DTF RUSH ORDERS LLC. ALL RIGHTS RESERVED. DTF RUSH ORDERS IS A CUTTING-EDGE PRINTING AND EMBROIDERY SERVICES PROVIDER, COMMITTED TO DELIVERING UNPARALLELED QUALITY AND CUSTOMER SATISFACTION. OUR TEAM COMPRISES OF HIGHLY SKILLED PROFESSIONALS WITH EXTENSIVE EXPERIENCE IN DTF TRANSFERS, EMBROIDERY, PRINTING, PROMOTIONAL PRODUCTS, AND SCREEN PRINTING