DTF, or Direct To Film, is a highly efficient printing technique that has gained popularity in recent times. The process involves printing any design or color directly onto a film which is then transferred onto a fabric material such as cotton, polyester, or linen using a heat press machine for a duration of 15 seconds.
Whats the minimum I can order?

At our facility, we pride ourselves on providing our customers with a no minimum order requirement. Yes, you read that right – whether you need one gang sheet transfer or one hundred thousand, we've got you covered.

Our transfer printing process is based on a Gang Sheet format that allows customers to stack multiple designs on a single sheet of their desired size. So, not only can you order whatever quantity suits your needs, but you're also able to make the most of each sheet and reduce your costs.

This efficient approach is ideal for those who require multiple designs printed on a smaller scale, offering a unique and adaptable solution to your transfer printing needs. Give it a try and see how effortlessly we can print any design imaginable.
Can I press my DTF transfers on darks?

Yes! Our DTF transfers are specially formulated to work on a wide range of fabrics, including dark-colored garments.
What kind of heat press do I need?

These transfers can be easily applied using a standard heat press, household iron or a circuit heat press that can be adjusted according to temperature and pressure requirements. The adaptability of the DTF transfers makes them a viable and preferable option for both amateur and professional users in the garment decoration industry.
ADVANCE USERS
Save money when uploading print ready files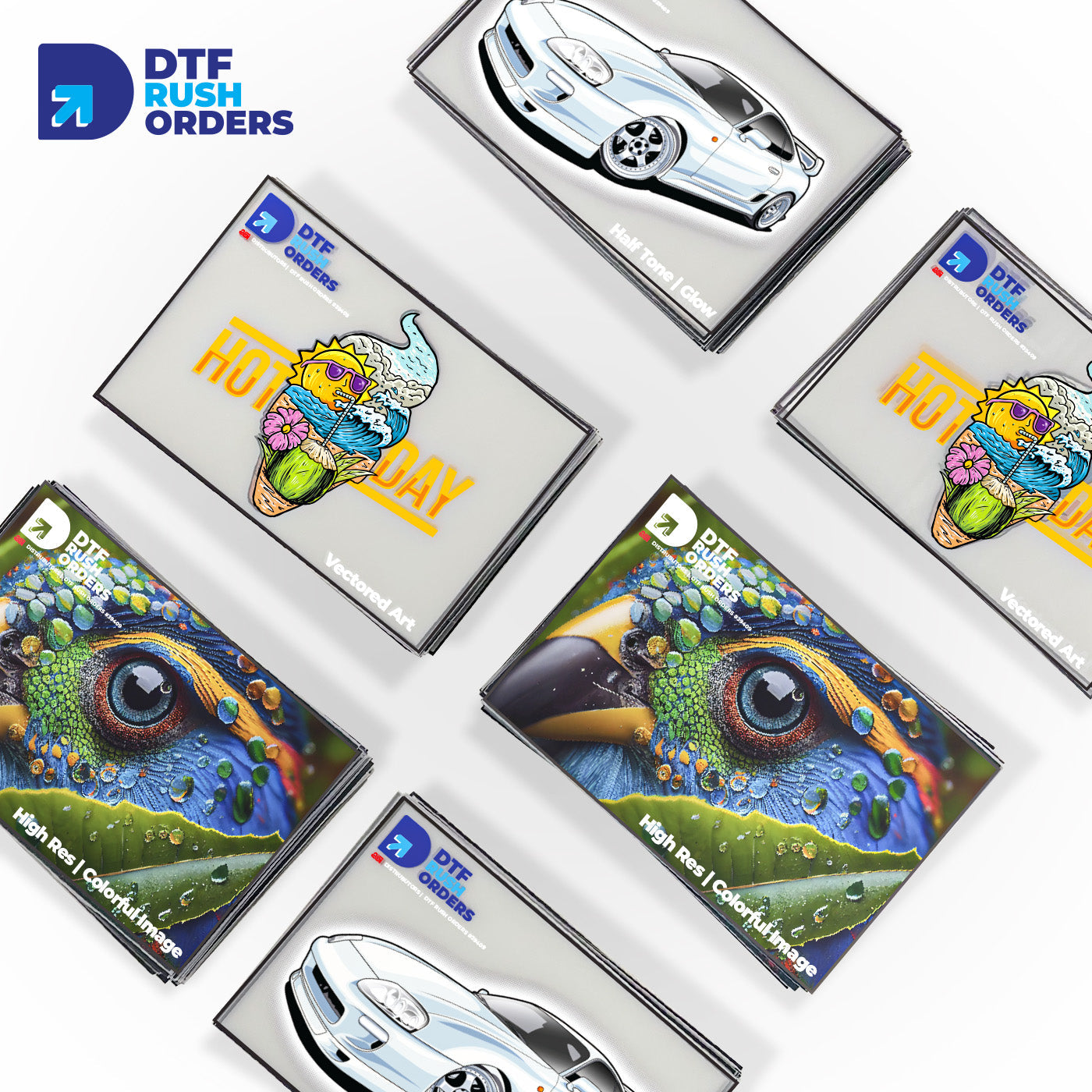 DTF Gang Sheet
Upload Gang Sheet UV DTF Gang Sheet
Upload Gang Sheet Glitter DTF Gang Sheet
Upload Gang Sheet